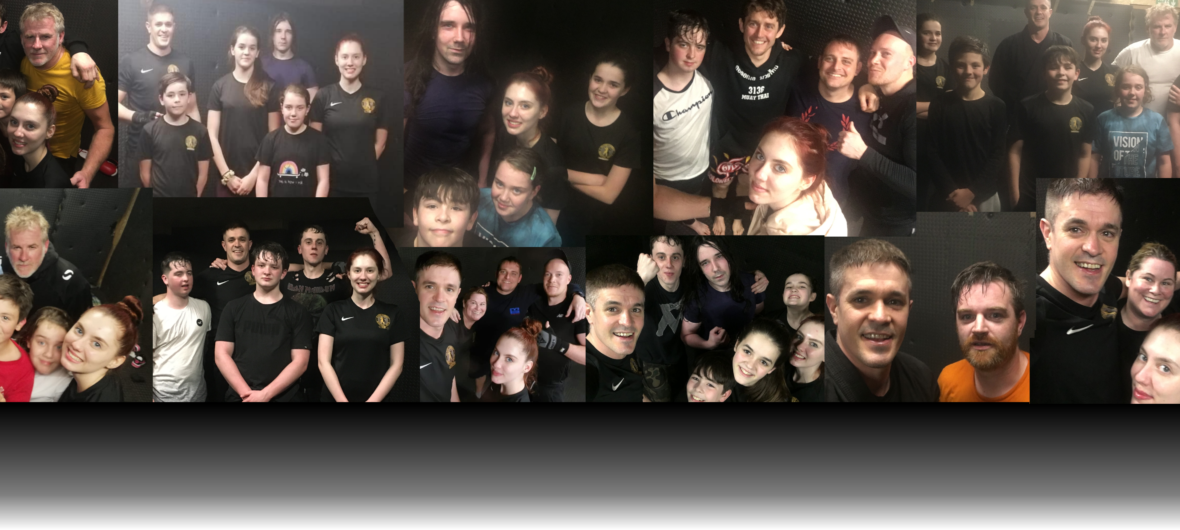 Martial arts builds confidence and character, increases fitness, improving health and provides a fun, social environment for all people to find out what they are capable of.
Gain a huge sense of achievement as you achieve your fitness goals, developing your skills through the grades and learn how to prevent harm to yourself and others, regardless of your size and strength, age or gender, without landing yourself on the wrong side of the law.
Learn how the law works and about your rights to defend yourself with reasonable force, as there are a lot of myths surrounding what you are and are not allowed to do.
Come and train with me in a safe and friendly environment, build on your skills in an intelligent, reality-based self-defence system built on rock-solid principles, the club is in Pennington, Lymington, Hampshire, but we offer places to anyone living in and around the New Forest. Get fit, get healthy and become the person you want to be.
We practice Stand Up fighting (Boxing/Kickboxing) and ground fighting (BJJ) from a self-defence perspective, training for every eventually in a street fight ready, self-defence system.
We offer a free trial lesson with no obligation to pay or stay and we welcome all levels, so come and give us a try…
Gordon, Lymington
Great teaching with clarity and very hands-on. Really good work out!
Laura, Lymington
An extremely friendly environment, very supportive and very well run. All ages and abilities in the classes and great with all of them. I would recommend to anyone.
Jamie, Pennington.
I joined Close Combat around 5 months ago and I've learnt so much already. Dave is an amazing instructor! he is very professional, caring and always making you feel comfortable in everything we learn. He always spends time alone with each student to perfect the skills learned and are always happy to answer questions or give advice in or outside of training.  It's a great class with some amazing students we all help and encourage each other with the new skills we are taught. We always have a good laugh and learn all the skills in a slow, well-taught manner.  I'd recommend everyone giving martial arts classes a try. For anyone that struggles with low self-confidence it really does give your confidence a boost with a great sense of achievement!. Plus the first session is free so you have nothing to lose!  The lessons are always challenging but extremely fun and a great work out. With a good warm-up, boxing, kickboxing, grappling it's a really good mix.  I've enjoyed close combat so much so that I've just started doing two nights per week.
Makeala, Pennington
"I have never felt physically strong and after being in a domestically violent relationship for many years I was never able to defend myself. Once I saw Close Combat was opening, I thought it was a perfect opportunity to learn the skills and techniques to be able to defend myself, I am learning that you don't need to be strong, just have the knowledge. I have been there now for 3 months and feel that I have learnt a lot, David and Leighann have made me feel so relaxed and when I am confused about anything, they take their time to show students the moves repeatedly until they get it. It's a great class with some incredible teammates who really support and encourage each other in a brilliant environment, I really enjoy myself, I'm proud to be part of Close Combat."
Angela, Lymington
"Being a newcomer to martial arts and self-defence in general, I was slightly nervous about what to expect, but David pitches the lessons to the varied ability of the students very well. The small class size helps, as he always makes time for hands-on instruction with each student. David's style of instruction is clear and demonstrations of moves are always given with his training partner. The safety and comfort of students is always given high priority."